Michael's kindergarten class had a field trip to an apple orchard, and parents were able to tag along! I never miss a chance for some fun with my kids! I also love the photo opportunity!
The kids were allowed to pick three apples. 2 Cortlands, and 1 Jonathon.
1
2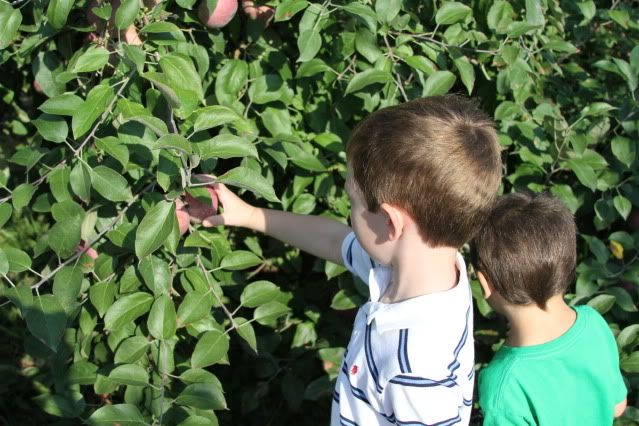 3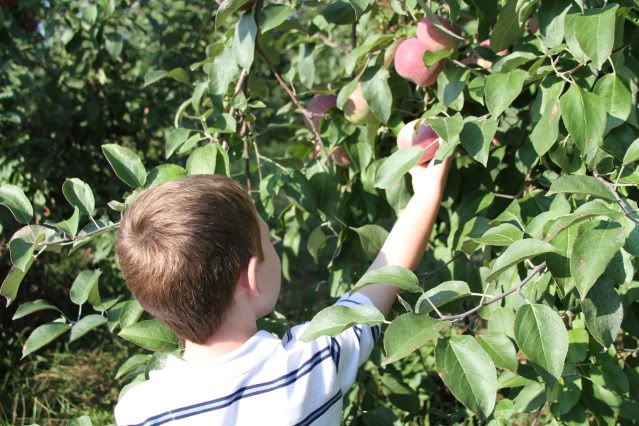 And then eat them!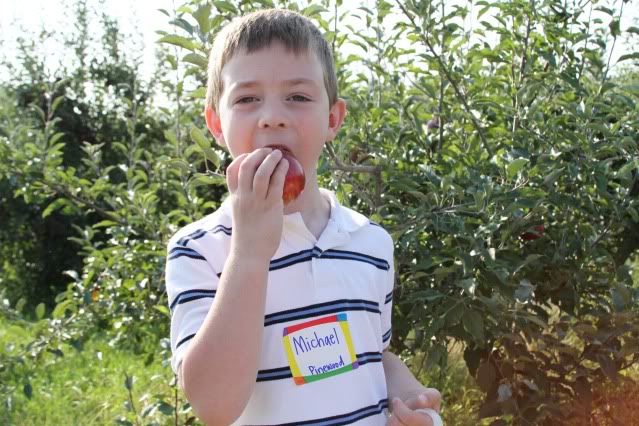 And just one more, from the end of the trip!