Arranged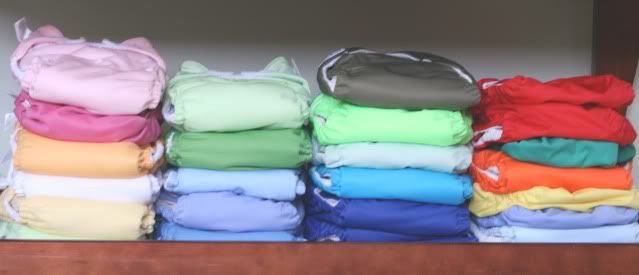 All (almost) of our cloth diapers, neatly arranged, and ready for use. Since we were snowed in, I was able to get completely caught up on laundry! There were only 2 diapers not pictured. One was dirty (a blue one) and one was on her bottom (a white one). Otherwise, this it our stash!
In case anyone is interested...the two rows on the left are BumGenius, and the 2 rows on the right are Fuzzibunz (Medium and Large).
We do not exclusively cloth diaper, but try to put her in them as much as we can when we are at home!